improved
All Project Types
Quick update on some tweaks to feature navigation in studio. In order to make room for some exciting features we have coming this year we've released a couple of tweaks to where you find some of the features in studio.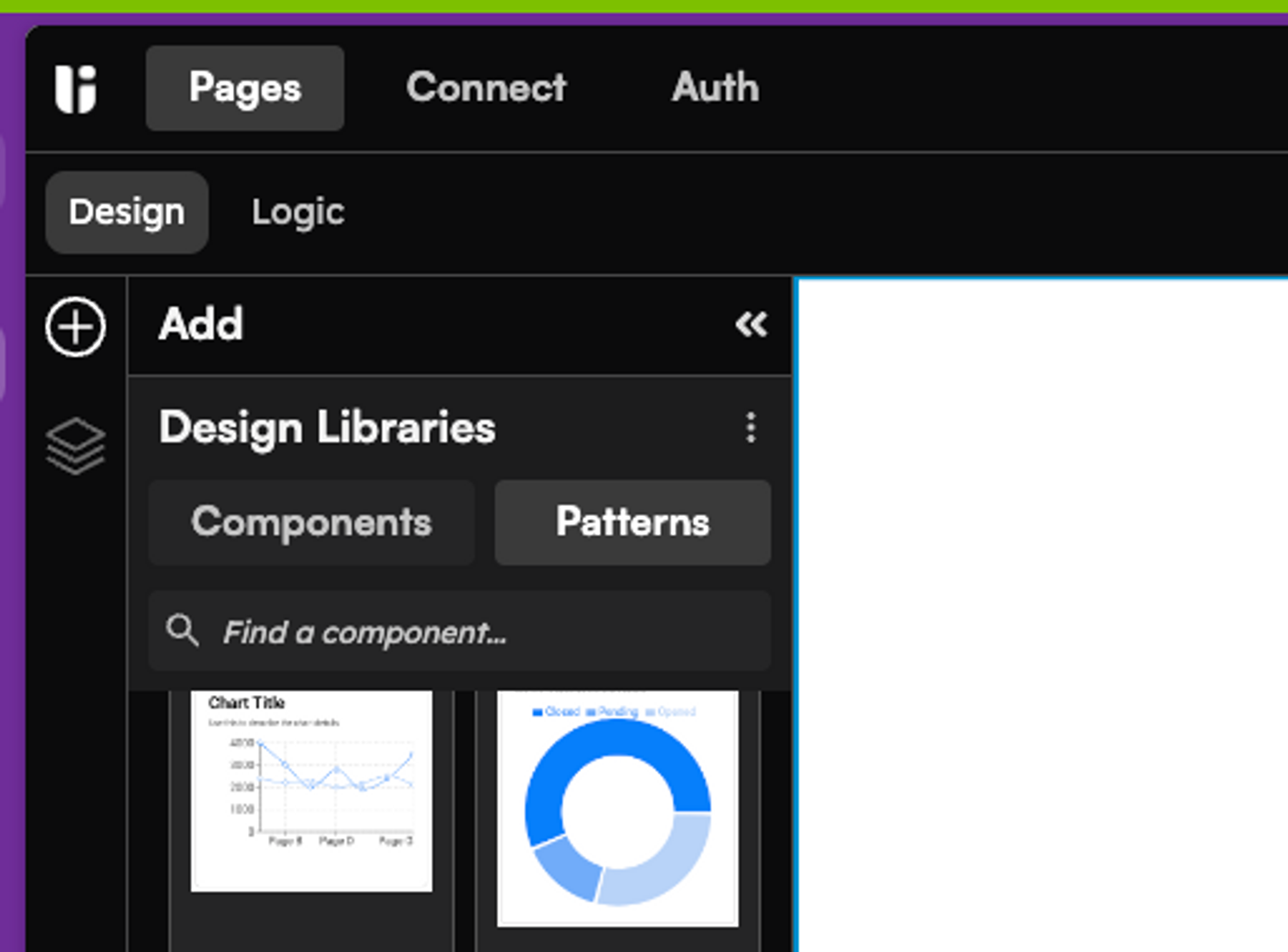 We have a new top level
Pages
tab. In this tab you will be greeted with a sub header that includes the familiar
Design
and
Logic
tabs. Whenever you want to edit the pages of your application you will find those tools here.
Authentication has been moved out of
Connect
and into the header as its own space for easier discovery and access.
Connect
Tab Publish Button
We've moved the
publish to logic
button into the
Connect
tab subheader. We've also updated the language around pushing your app from
Publish
to
Deploy
in order to disambiguate it from publishing other assets and better reflect what is happening behind the scenes.